Porsolt is an internationally recognized and long established global preclinical Contract Research Organization (CRO) long, that has been providing efficacy evaluation and safety pharmacology services for over 35 years.  Porsolt's capabilities and services cover the drug development process from early screening through regulatory submission, including comprehensive safety evaluation of drug candidates in full compliance with GLP.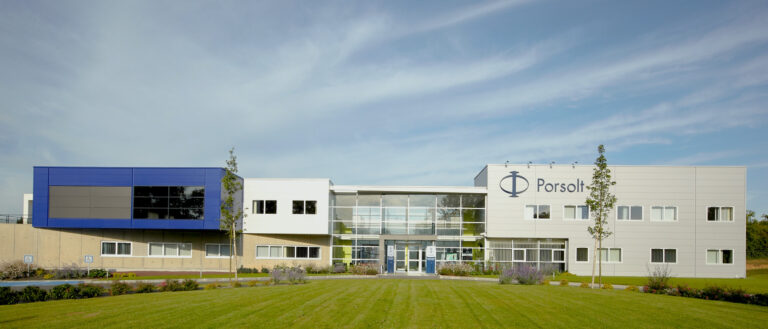 Porsolt was first audited for GLP Compliance in the year 2000, and has continuously maintained this status, with continued successful bi-annual inspections by the independent ANSM authority. Porsolt is also an AAALAC Accredited facility.
The quality of our work can be traced to the expert qualifications of our staff, with more than 150 years of combined scientific experience. This, together with over 35 years of institutional memory, provides a valuable source of advice and guidance for our clients with their development programs.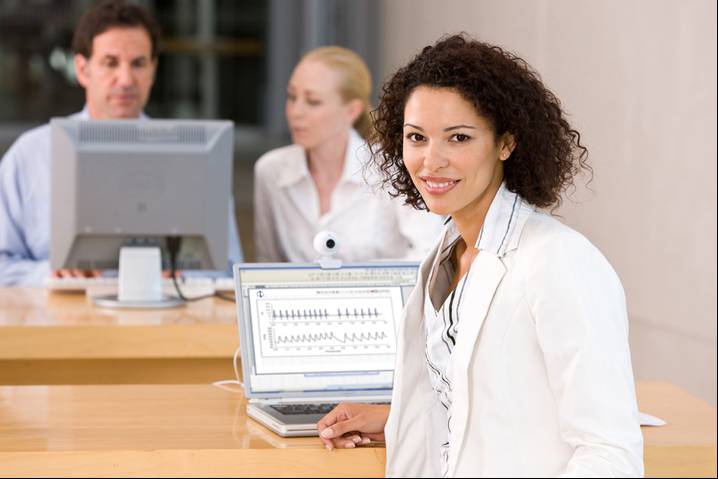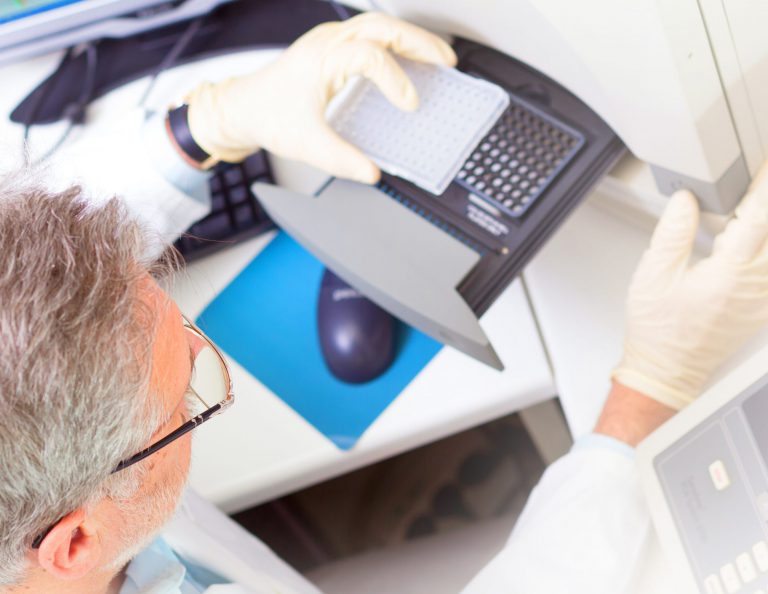 Porsolt's clients include major Pharmaceutical Companies, Biotechnology Companies, Foundations, Not-For-Profits and Academic Institutions, from all around the world, with hundreds of studies being performed annually.
We aim to be an extension of our client's team, effectively supporting R&D programs with validated and innovative solutions. We combine our core values of personalized customer service, flexibility, and scientific innovation, to provide a consistently superior service.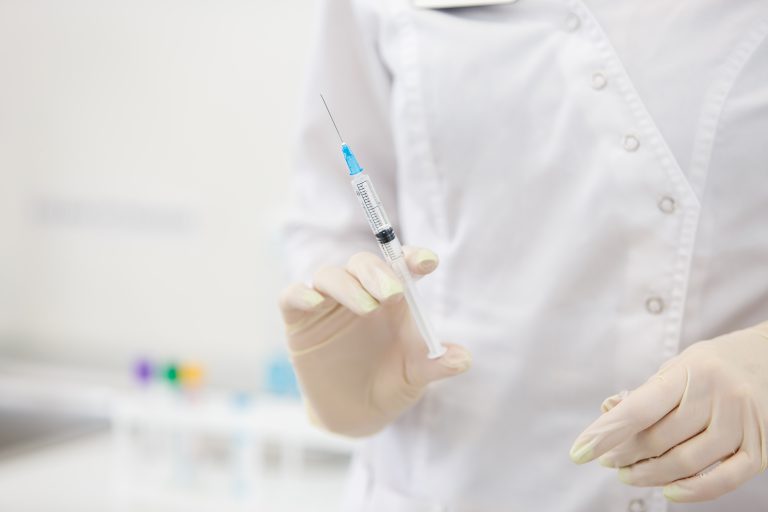 Biomarker Assays
Biomarker Assays
Search and Publications
Catalog
Contact Us
Close
Clinical chemistry
PARAMETERS MEASURED ON SERUM/PLASMA SAMPLES
Calcium (total)
Magnesium, Phosphorus, Sodium, Potassium
Chloride/Triglycerides/Creatinine
Total Bilirubin
AST (Aspartate Aminotransferase)/ALP (Alkaline Phosphatase)/ALT (Alanine Aminotransferase)
GGT (Gamma Glutamyl Transferase)
Cholesterol/HDL cholesterol/LDL cholesterol/Glucose
NEFA (Non Esterified Fatty Acids)
Total proteins/Urea/Albumin
Amylase (pancreatic)/Lipase
Insulin/Glucagon
Adiponectin/Leptin
PARAMETERS MEASURED ON URINARY SAMPLES
Creatin
Sodium, Potassium, Chloride
Albumin (microalbumin)/Total proteins/Semi-quantitative parameters
PARAMETERS MEASURED ON CELL CULTURE SUP.
LDH (lactate deshydrogenase)
PARAMETERS MEASURED ON TOTAL BLOOD
HbA1c (glycated hemoglobin)
Coagulation
PARAMETERS MEASURED ON PLASMA SAMPLES
APTT (Activated Partial Thrombin Time)
Prothrombin Time/Fibrinogen
Hematology
PARAMETERS MEASURED ON PLASMA SAMPLES
Complete blood count including red blood cell, hemoglobin, hematocrit, mean cell volume, mean cell, hemoglobin, mean cell hemoglobin concentration, platelets, white blood cell, neutrophils, lymphocytes, monocytes, eosinophils, basophils.
Imuno Assays
- ELISA
- HTRF (Homogeneous Time Resolved Fluorescence)
- Immunostaining of cell surface and intracellular biomarkers
- Multiplexed immunophenotyping & biomarker detection by automated 3-laser flow cytometry
- Multiplexed analysis of soluble and intracellular protein expression by the BD™ Cytometric Bead Array (CBA) technique
- High-throughput flow cytometry
- FLIPR Tetra high
-throughput cellular screening system
- High-content histology:
 - tissue sections
 - 3D microtissues
 - tissue microarray,…
- High-throughput image acquisition of IF/IHC-stained tissue sections or tissue microarrays
Cell & Tissue Banks
Cell & Tissue Banks
Search and Publications
Catalog
Contact Us
Close
Fresh blood from healthy donors through an agreement with the French blood bank.
Primary cell cultures:
- Cryopreserved primary cells (rodents and human)
- Freshly isolated rodent primary cell cultures:
 - neurons, astrocytes, oligodendrocytes, microglia
 - pituitary cells
 - hepatocytes
 - splenocytes
Human Induced Pluripotent Stem Cells (hIPSC) derived cells:
- hiPSC derived
dopaminergic neurons - iCell2® (Cardiomyocytes)

Cell lines:
- Cancer cell lines: leukemia, solid tumors
- Normal immortalized cell lines
- Cell lines expressing our proprietary specific biosensors
Artificial 3D microtissues
Human & animal tissue access & processing
(commercial and tailor-made Tissues Micro Arrays)
Formulation Analysis
Formulation Analysis
Search and Publications
Catalog
Contact Us
Close
Porsolt's vast portfolio of models and services for different indications also allows us to provide a comprehensive follow-up analysis of your project as part of a larger development program.
Method transfer or development
Method validation:
- specificity - accuracy
- linearity - precision,…
Stability evaluation
(stock and dosing formulations)
Adsorption evaluation
(for in vitro studies)
Formulation analysis:
- concentration verification
- homogeneity of formulations
Image Processing & Data Analysis
Image Processing & Data Analysis
Search and Publications
Catalog
Contact Us
Close
Image processing and data analysis provide very useful tools for biological applications. Firstly, acquired images are described based on adapted and customized features (texture, color, grey-level, shape, etc.) The obtained image information is classified using data analysis and visualization methods.
Image acquisition:
- High image resolution
- Tissue preview and ROI selection
- Brightfield and fluorescence for IHC and IF
Quantitative image analysis:
- Intensity of labeling
- Subcellular target characterization
- Event counting
- ROI detection
- Tissue structure description (shape, tissular organization, etc.)
- Features linked to neuronal biology
- Indices to assist pathologists with their diagnoses (e.g. in oncology)

Clients can send their own images (from their own experiments) for quantitative image & data analysis and pathology review
Technical Skill
Technical Skill
Search and Publications
Catalog
Contact Us
Close
Brain/ Neurosurgery
Cystometry
Induction of cognitive deficits
Induction of neuropathic pain

Ligation models
Medical device implantation
Nephrectomy
Post-operative pain
Pump administration

Post-operative pain
Pump administration

Technical Capabilities
Technical Capabilities
Search and Publications
Catalog
Contact Us
Close
Equipments
Conventional animal facility | IVC housing | Biosafety level 2 (BSL2) facilities
Facilities
HPLC
High-throughput
Fluorometric
Luminometric Imaging
Plate Reader (FLIPR)
Automated multipurpose plate reader (e.g. for HTRF, Absorbance, Luminescence, Fluorescence measurements)
High-content imaging
Immunohistology
processing platform
Live-content imaging
Automated flow cytometry
Automated video detection
In vivo telemetry systems
High-throughput label-free
and image-based cytometry
Biochemistry analyzer
Hematology analyzer
Non-invasive multimodal in vivo imaging (e.g. for luminescence, Absorbance, and X-ray) Ultrasound imaging