Drug Discovery and Development Services
At Porsolt, our commitment goes beyond providing drug discovery services – it's about enabling significant advancements in medical research. Supported by a team of experienced scientists and skilled technicians, we employ cutting-edge technologies and methodologies to deliver the highest caliber of research data. Our dedication lies in equipping you with the essential insights required to make well-informed decisions throughout all phases of your drug development journey.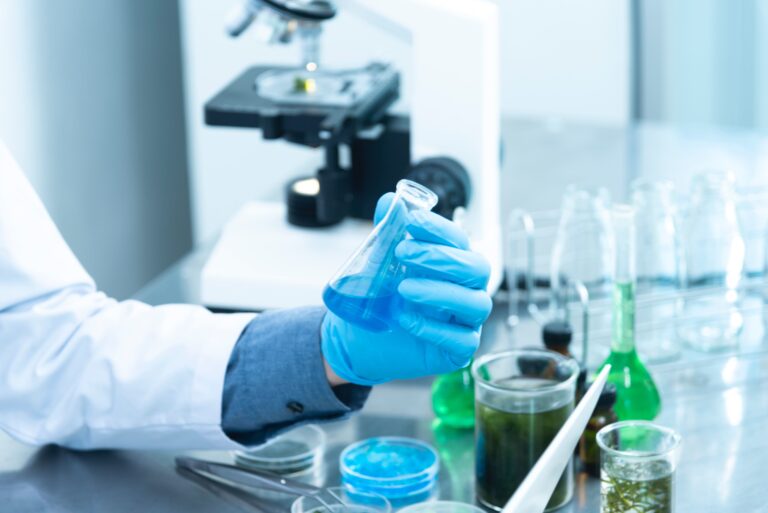 Unveiling the Power of Drug Discovery
Pharmaceutical Companies, Biotechnology Firms, Foundations, Not-For-Profits, and Academic Institutions consistently turn to Porsolt for drug discovery and development services that define excellence. With a distinguished history spanning almost 40 years, our organization has cemented its reputation as a global leader in preclinical research.
At Porsolt, we recognize the pivotal role that drug discovery plays in the healthcare ecosystem. It's the foundation upon which medical progress is built. Our mission is to empower you with the resources and expertise necessary to successfully and reliably advance drug development.
Comprehensive Drug Discovery Services
High-Throughput Screening: Harness the potential of cutting-edge technology and automated systems for rapid, screening of 10s or 100s of compounds


In Vitro Pharmacology: Gain invaluable insights into compound behavior and mechanisms through our intricate in vitro assays and technologies


In Vivo Pharmacology: Navigate the intricacies of in vivo studies with our validated models and scientific expertise
What distinguishes Porsolt is our commitment to the scientist-to-scientist approach. We prioritize the exchange of knowledge and collaborative problem-solving. Our diverse scientific team of experts engages in rigorous dialogue, providing insight, overcoming challenges, and crafting strategies that culminate in success.
Your objectives are our mission, and in partnership, we are paving the way for advancing and enriching successful drug development programs.
FAQ—Drug Discovery Services
Drug discovery services encompass several specialized offerings to support the development of new therapeutic agents. These services include:
High-Throughput Screening (HTS): Automated screening of compound libraries
In Vitro Pharmacology: Lab-based studies on compound behavior
In Vivo Pharmacology: Testing in living organisms
Toxicology and Safety Assessment: Evaluating safety profiles
Pharmacokinetics (PK) and Pharmacodynamics (PD): Assessing drug behavior
ADME-Tox Services: Comprehensive property studies
Biomarker Discovery: Identifying predictive markers
Target Identification and Validation: Confirming the relevance of molecular targets
Lead Optimization: Refining lead compounds
Formulation Development: Enhancing drug delivery
Toxicity Testing: Ensuring safety and quality control
DMPK (Drug Metabolism and Pharmacokinetics) Services: Understanding drug metabolism
Porsolt specializes in various therapeutic areas, including Oncology, Cardiovascular Diseases, Central Nervous System, Pain, Inflammation, Metabolic and Immunological Diseases and more. Their expertise aids in uncovering insights for drug development across a wide range of medical conditions.